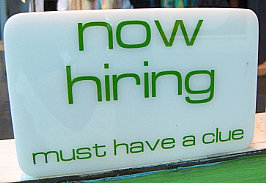 It's the end of the college basketball season here in the US. At this time of year I get a little nostalgic for my former life as a basketball coach. I always enjoyed playing in March as that meant our team was doing well and advancing through the playoffs.
I recall one year while in graduate school at Washington State University when our basketball team was struggling. A couple of starters were hurt, another player suspended. We were relying on our backup players towards the end of the season. When asked about why the team was not performing well the coach said "we didn't recruit these guys to be starters."
Ouch.
That coach moved on soon afterwards, as most coaches tend to do for one reason or another. But that comment always stuck with me. As a coach myself I knew it was my role to find the best talent and assemble the best possible team. It was my job to not only find talent but to develop their skills. I would never walk into the athletic directors office and say "sorry we aren't performing well, but I can't seem to find any good talent out there, and the guys we have just aren't developing fast enough."
I can't imagine I'd leave that meeting with my coaching job still intact.
Fast forward a few years (OK, decades) later and I see people comment frequently about how they can't find talent to fulfill an IT role. DBA, server engineer, network admin. The list goes on but the feedback is the same: there seems to be a dearth of talent. "We can't find any good DBAs" you will hear people say, and they will list out all the deficiencies for the candidates.
Most companies look to hire someone by employing recruiters, both internal and external, to work through their human resources department. These are your coaches. If they aren't getting you the talent, then you need to go find the people that can attract and recruit talent. You can't allow a coach or recruiter to keep telling you that the talent doesn't exist. It does exist, it's all around us.
Here are the three reasons I see as to why you hear someone claim they can't find talent:
1. Expectations are too high
They are looking for the top 1%. If you want to only hire the top tier then you need to go after and recruit the top tier. If you expect to put up a HELP WANTED sign and have the top 1% of all applicants send in a resume then you are doing it wrong. As a coach I can't hold out for a seven foot tall player, I need to go find someone that is shorter but can still rebound.
2. Silly requirements
I've written before about bad job requirements. If you list out four different roles in a job description (or have those expectations, see above) then you are likely not going to be able to find anyone. As a coach I can't think of trying to recruit someone and say "OK, after practice I need you to take care of the team's laundry, make their dinner, and then help them with their homework. Oh, and on game days you'll be driving the team bus, too."
3. Inability to coach or train
Let's say you find someone but they aren't quite in the 1%. You may hesitate to bring them on board because you don't have anyone around that can help them develop into the role you need. As a coach I made certain I put players into places on the floor where they would be the most successful right away. Then over time I would work on developing their skills so that they could contribute in more ways. If you don't have someone that can help coach or properly train, then you likely won't take a chance on hiring someone outside of the top 1%.
It's also possible that you are told that no good candidates exist because the people doing the interviewing don't want to bring someone on board that is better than they are. Most good basketball teams are focused on winning, not playing time. Be mindful about the folks you have doing the interviewing and make certain they aren't afraid of "hiring up" when possible.
The next time you hear someone say they can't find qualified people to hire I want you to think about the real reason why. Chances are if you make a few adjustments in your hiring process, as well as your internal training, you may find that there are plenty of candidates that would be wonderful additions to your team.